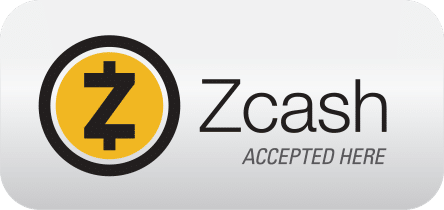 This website is an answer to the question – where can I pay with Zcash?
Zcash is an electronic cash system. It's global, decentralized, and open to all. Zcash also uses encryption that allows you to spend safely.
This directory is free to use. The items listed are for informational purposes only, and not endorsements of any kind. Enjoy!
Contribute to the Directory: Submit Listing
Suggestions: Contact page
Email: info@paywithz.cash
Twitter: @paywithzcash
Donate, to help pay server costs and ensure the directory stays online zs1sj80906cpglp9kf3anwc3lexf0sq8w5pyqav76yh5t3jgfe3vc2mrn0rhtqsara7v6xtu5e0q3w